Eurovix new product: Micropan Hygienzym
29 October 2020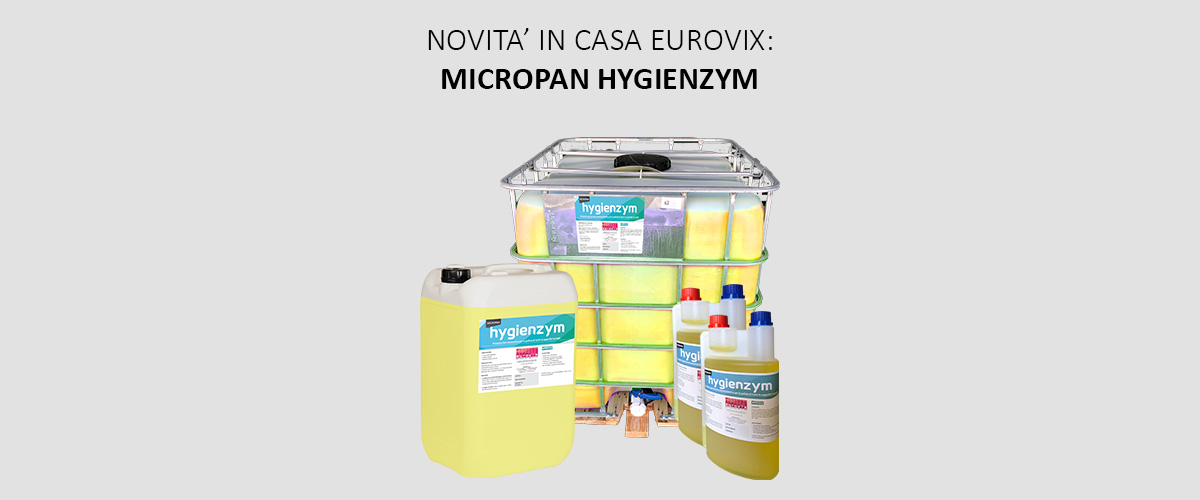 Micropan Hygienzym multi-enzymatic detergent is the newest product created by Eurovix.
Developed to respond to a specific need that emerged from our customers, it represents further evidence of how Eurovix R&D can provide, in a short time, effective answers and solutions to punctual requirements.
Eurovix, in the process of continuous improvement of its portfolio, is sure that, through its commercial organisation, will be able to seize the market opportunities of Hygienzym as a further step to confirm the efforts that, for over 30 years, we put with passion and continuous attention to improving the environment.
wiseadm
2023-08-09T16:01:46+02:00