Focus on innovation
For over 30 years, Eurovix has been committed to the development and production of biotechnologies for life, a payoff that embodies the company's philosophy. R&D activity, the company's true pivotal point, is carried out in its own well-equipped laboratories with state-of-the-art instruments, in collaboration with the most valid institutes and experimental laboratories in the sector, the research departments of both public and private institutions and prestigious universities.
Through its R&D activity, the company constantly studies and researches innovative solutions that are always up to date, enabling it to continue to be a national and international reference point in the field of biotechnologies applied to the environment, in full respect of the planet: in fact, only compounds of natural origin are used for the synthesis of biological activators, without any recourse to synthetic chemistry or Genetically Modified Organisms (GMOs).
Its intense research activity enables Eurovix to cover a wide range of applications (water, environment, agriculture and animal husbandry) and to produce a wide variety of bioenhancers formulated with selected mixtures of enzymes and microorganisms suitable for the treatment of organic substances, soil and water.
The main publications and the most recent significant bibliography can be consulted
by downloading the dedicated pdf document.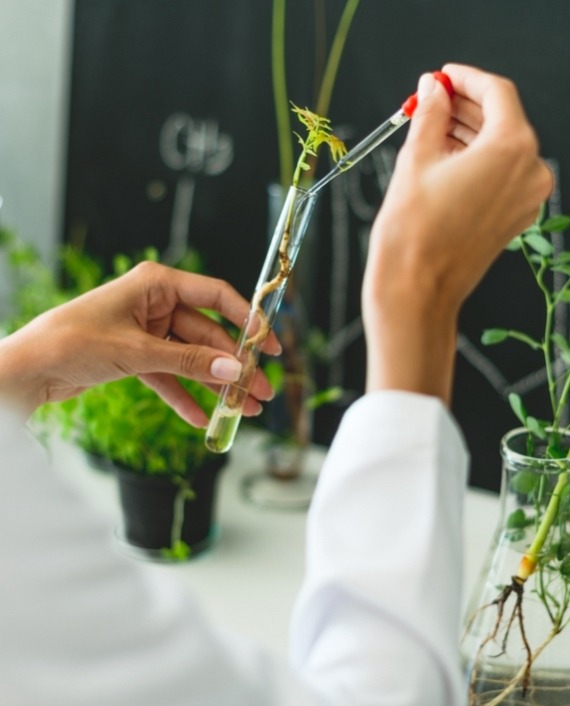 EUROVIX: CONSTANT ATTENTION TO QUALITY
Attestations and certifications
Quality System Certification according to UNI EN ISO 9001:2015 (certificate no. CERT-03953-99-AQ-MILSINCERT).

Registration in the Register of Highly Qualified Research Laboratories of the MIUR (Ministry of University and Research), as per art. 14, paragraphs 9-15 of Ministerial Decree no. 593 of 8 August 2000, published in the Official Gazette no. 102 of 2/5/2008.

Registered in the National Research Register of the Ministry of University and Scientific and Technological Research, research registry code: 802210H2.

Technical plant for the production of fertilisers authorised in accordance with EU Reg 1069/2009, code ABP3922UFERT2.

Feed production plant registered according to EU Reg 183/2005, prot. 100981/2015 ATS Bergamo.
Industrialisation and production
Innovation is the real driver of Eurovix's R&D division. It plays an active role (both nationally and internationally) in ensuring that the company's inspirations, mindset and skills from its intense research activities, in close collaboration with universities and other organisations, become defined for large-scale application after in-depth study in the laboratory.
In short, the company takes care of the product at 360°: from the idea, to the study and research, up to the implementation on an industrial scale, through the definition of production lines, in full compliance with current regulations.